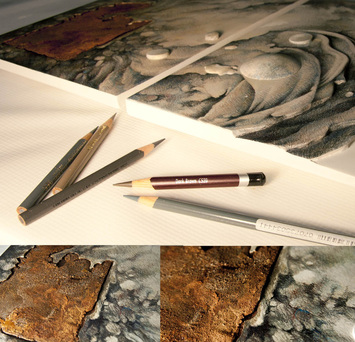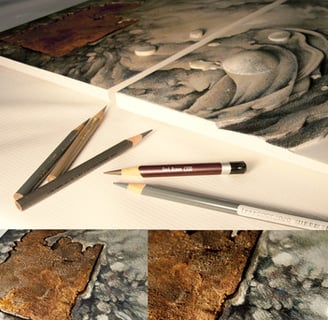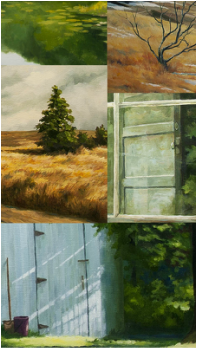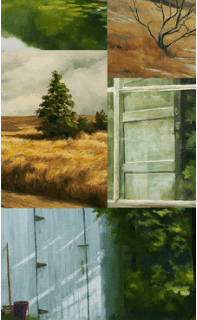 It's A Texture Thing. . .
"Whether it's actual or an illusion, texture is an exciting part of the art experience. The build-up of paint on the canvas; the addition of beautifully figured found objects; the thick network of hatching pencil marks that pile one stroke on top of another, and the modeled surface of the plaster contribute to the tactile richness of the finished piece. If you want to touch it, you'll know why it's important to me."
Bio
Bill Peck is a retired art teacher who continues to be involved in art education and art production. His paintings and drawings have been exhibited in juried art shows in the northern Ohio area. He is a member of The Artists of Group Ten, an artist cooperative in Kent, Ohio.

The works on this web site are of two types: paintings and colored pencil drawings. The paintings are almost exclusively landscapes and related still lifes in oil and acrylic. These paintings are responses to personal experiences and observations.

The colored pencil drawings tend to be more intuitive and come from a wider range of stimuli. They are done on a plaster-like material that allows for a variety of levels, surfaces, textures, and finishes. It can be shaped, molded, sanded and tooled.

In addition to his paintings and drawings, Bill is a volunteer docent at the Cleveland Museum of Art where he enjoys introducing visitors, young and old alike, to its exciting collection. He conducts school tours, general public tours and special exhibition tours.

He can be contacted at wpeck@me.com.